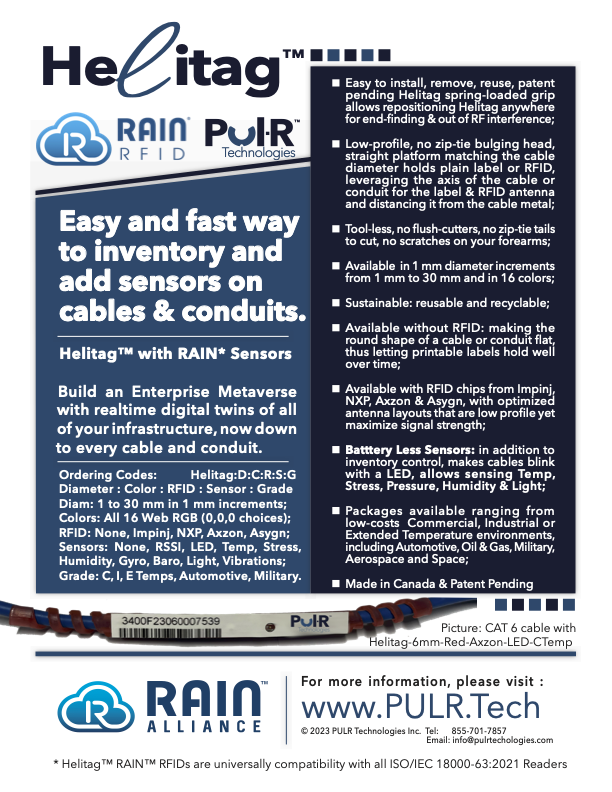 Helitag RAIN RFID
---
The Helitag™ RAIN™ RFID is the latest patent-pending innovation from PULR Technologies Inc. It is the Easy and Fast™ way to add labels onto cables and conduits and inventory them from up to 30 feet away, wirelessly, without a battery. The Helitag™ RAIN™ 
RFID
transforms the round shape of a cable or conduit, into a flat shape where a  label will stick well atop the antenna, and will easily be seen. Tool-less, no flush cutters required, no zip-tie tails to cut and trash and thus more ecological than zip-ties.
The
RFID antenna 
can then be displaced and
oriented towards the reader,
as the springs of the Helitag™ RAIN™ Sensors will
latch it back in place wherever it is moved along a cable or conduit.
 The Helitag™ RAIN™ 
RFID
 opens a world of possibilities such as digital twinning of cables and conduits.
Packages vary from low-cost 0-65 C commercial temp to hardening for industrial and even more demanding applications.