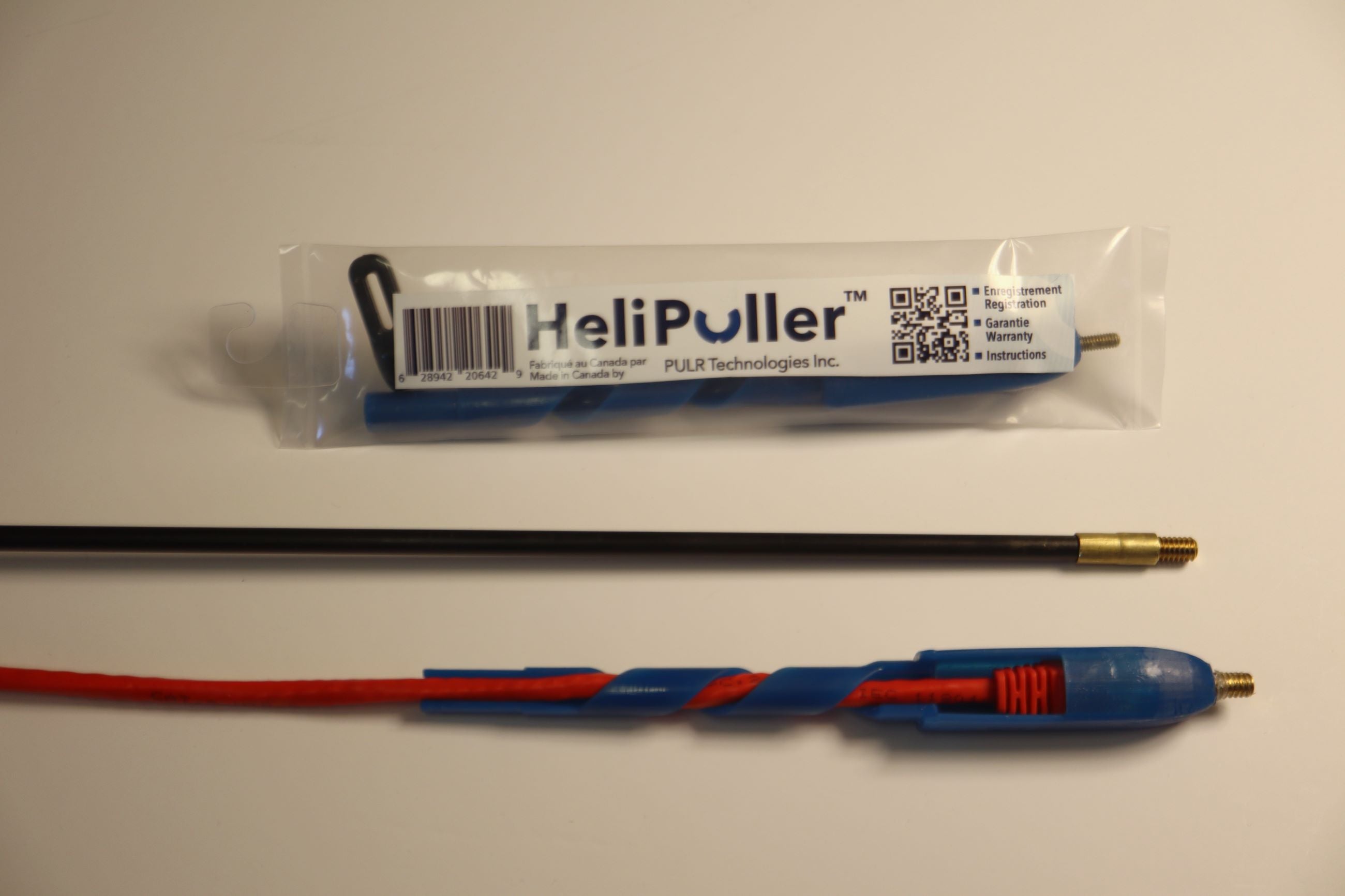 Helipuller CAT6 RJ-45
---
The Helipulller™ Cat6 RJ-45 is the first tool designed to pull a Cat5E or Cat6 jumper (up to 6 mm in diameter) with an RJ-45 connector. It also makes it possible to a field-terminated male RJ-45 connector in convenient locations and pull in hard to reach places thereafter.
The Helipuller™ Cat 6 mm RJ-45 is available in 4 threaded end variants, #8-32, M4x0.7 mm, M5x0.8 mm and 1/4" UNC, which means that you can be sure to get variant that is compatible with your pulling stick. Helipuller™ Cat 6 is also supplied with a PULR™ Pull Tape Adapter which makes it easy to attach a pull tape/pull rope/steel fish tape.
It uses a 6 mm HelicalGrip™ and this makes it possible to provide a strong pull without damaging a field-installed RJ-45 connector with no boot to protect it. The The Helipuller™ enables deployment of male-terminated Modular Plug Terminated Links confirming to the TIA-568.2-D standard, which permits RJ-45 male terminations for immediate insertion into a WiFi access point, an IPTV camera, Intercoms, etc.