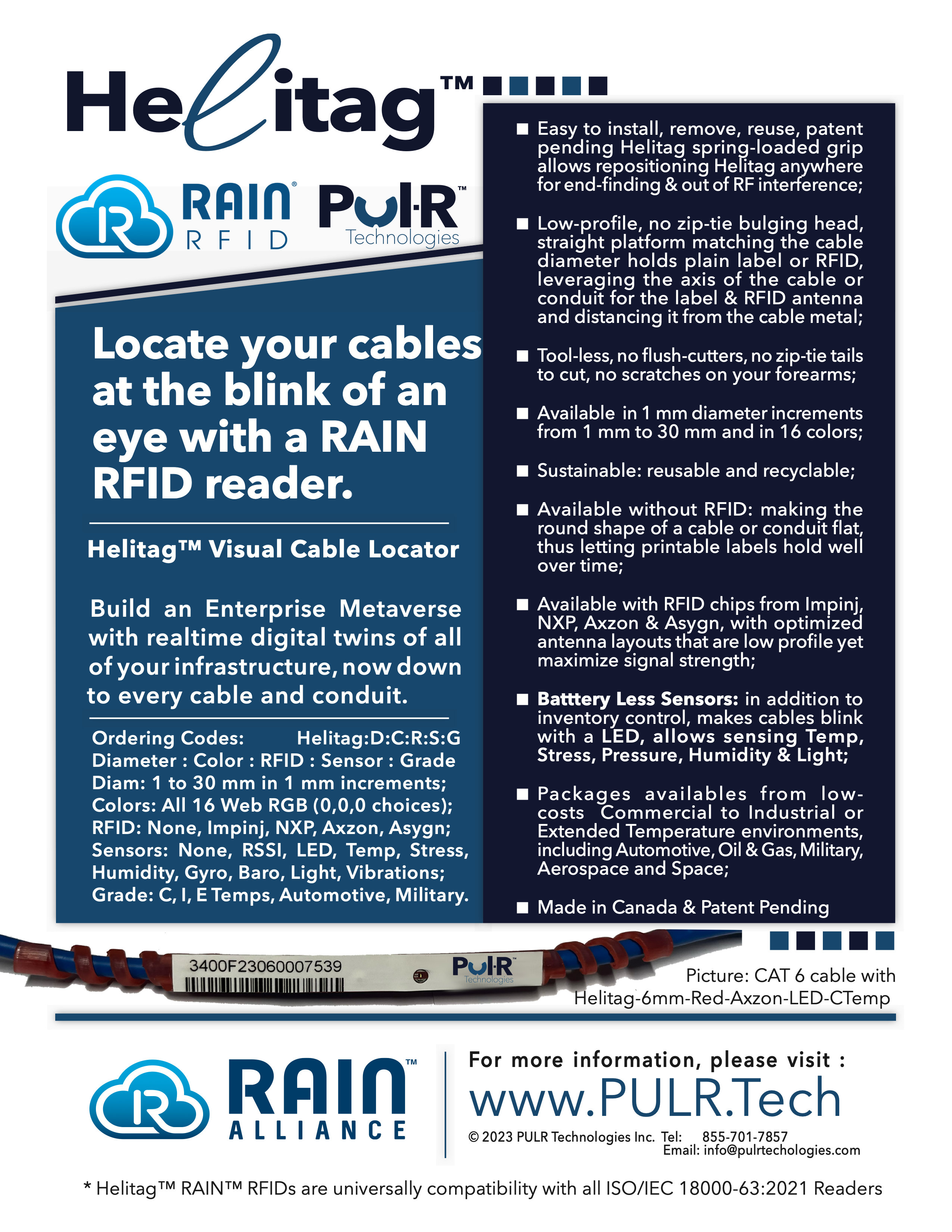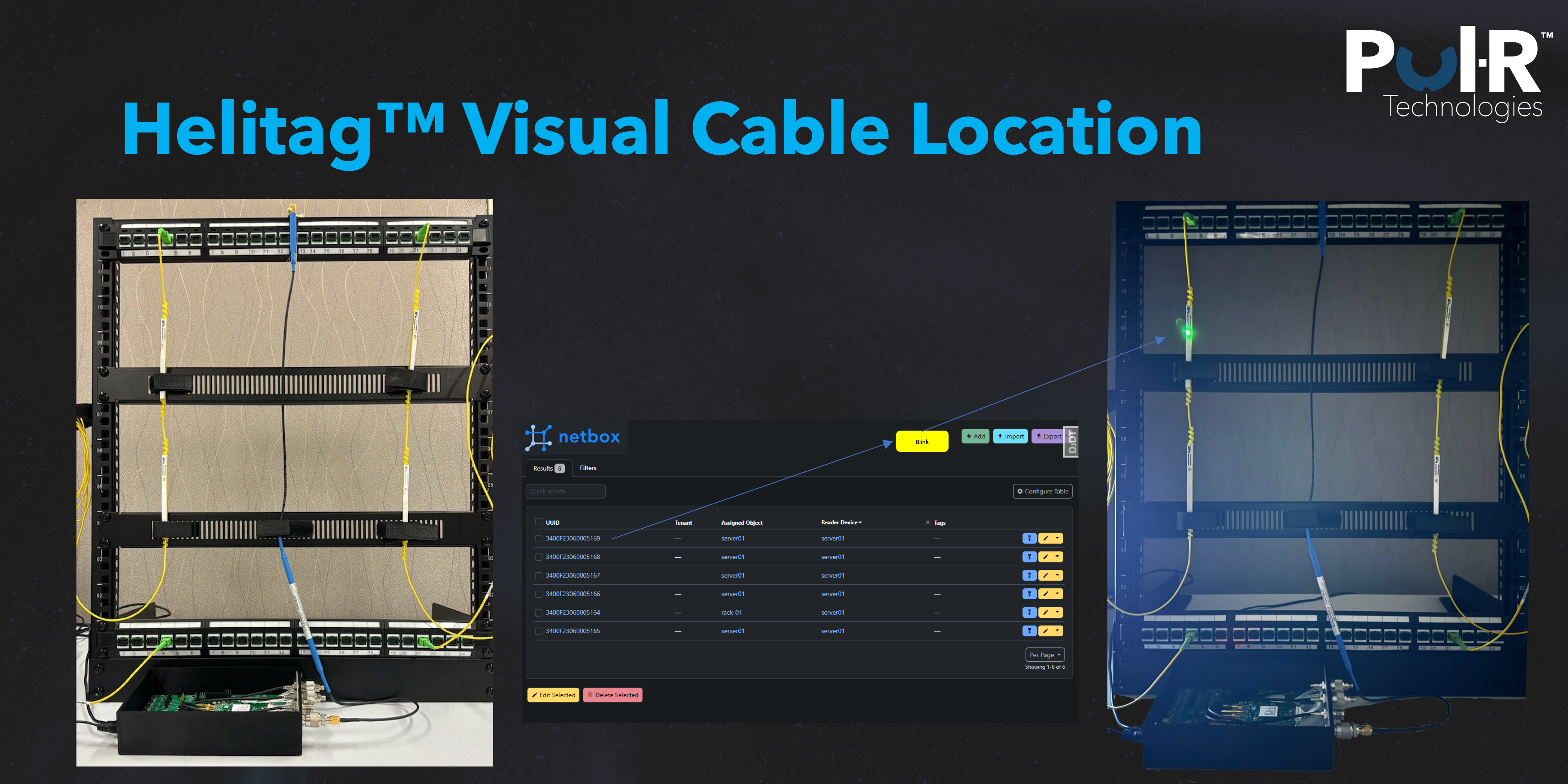 Helitag RAIN Visual Cable Locators
---
Helitag™ RAIN™ Visual Cable Locators are latest patent-pending innovations from PULR Technologies Inc. They are the Easy and Fast™ way to add a way a visual, wireless and battery-free cable location to cables in addition to all of the cable inventory functions known from the conventional use of RAIN™ tags.  Simple to use and understand, but jaw dropping to see in action,
Helitag™ RAIN™ Cable Locator use the radio frequency e
nergy from the RFID Reader to remotely power a light emitting diode on they
Helitag™ RAIN™
Cable 
Locators. Like all of our Helitag™ products, they
 are tool-less, no flush cutters required, no zip-tie tails to cut and trash and thus more ecological than zip-ties. The label can then be displaced and rotated as the springs of the
Helitag™
Cable Locators will
 latch them back in place wherever they are  moved along a cable.
Packages vary from low-cost 0-65 C commercial temp to hardening for industrial and even more demanding applications.